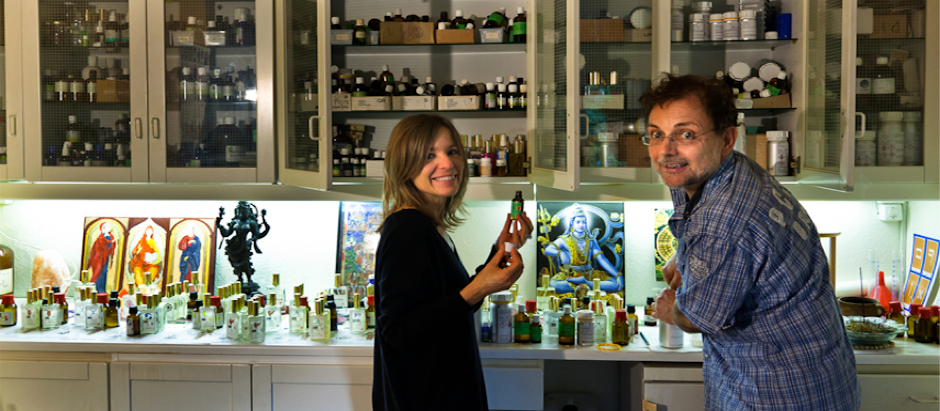 Jeanne Paquier (Pierre-Olivier's beloved) and Pierre-Olivier Tauxe (Jeanne's beloved)

The Human beings :
Jeanne takes part in both creating and organizing the courses and the many activities staged by Sugandha-veda. She designed this website. She carefully orchestrates the illustrations, the writings or the sounds. Finding and enhancing beauty everywhere is Jeanne's incentive. She loves to uncover, to reveal, to hear or to read those who, like her, aspire to the knowledge and the coherence of love.

Pierre-Olivier Tauxe has been practicing and teaching consciousness-raising in a therapeutic perspective for many years. He finds inspiration in the philosophies of both the East and the West, he has studied Ayurveda, Chinese Medicine, Astrology, Alchemy, among others, and, mostly, he draws his insights from the symbolism of eternal wisdom [1], applied to everyday life. The tools he describes in these teachings arise from his day-to-day experience of life.
[1] Aldous Huxley The perennial Philosophy
The cats :
"I have lived with several Zen masters – all of them cats."

Eckhart Tolle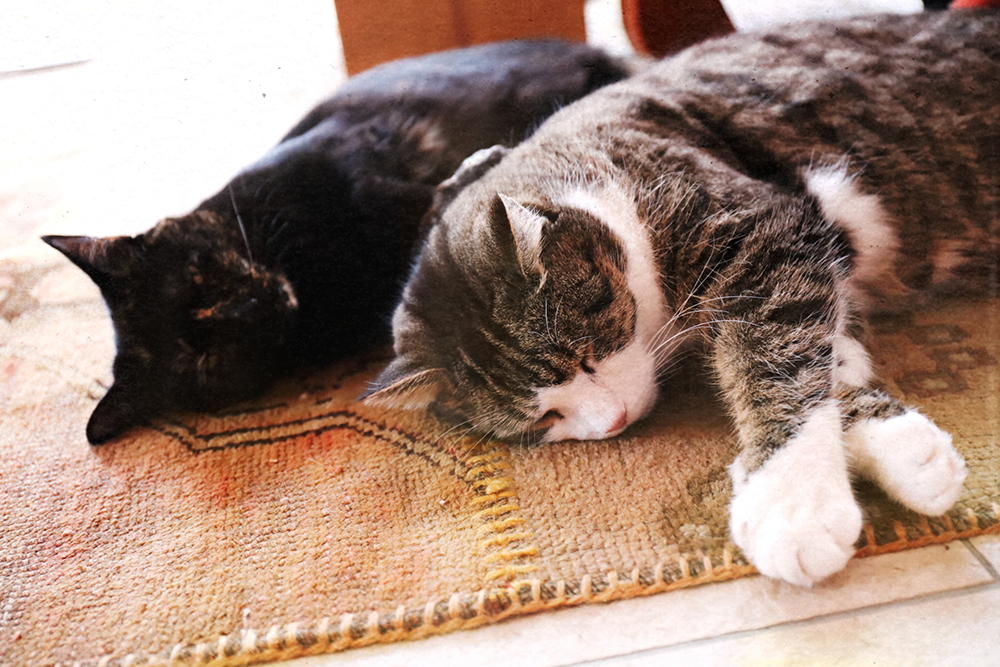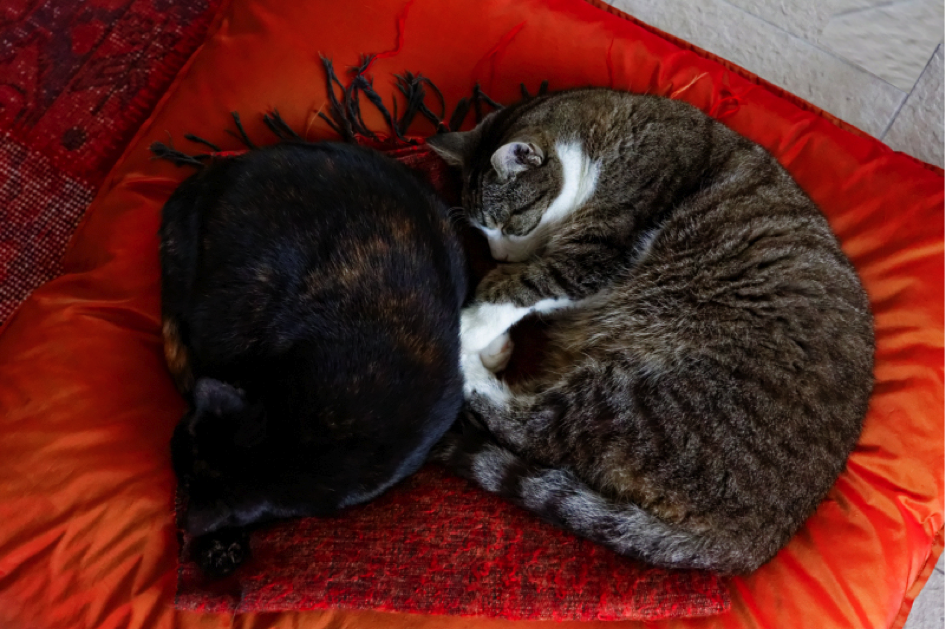 The more we meditate on cats, the more we can admire the fascinating way in which they become, stroke after stroke, increasingly cats, until they reach the state of total "cattitude" in one fundamental purr.